"The Design/Build process is an artistic endeavor as well as requiring technical know-how. Tom provides information in a simple, easy to understand, and sometimes humorous manner." -Jason Paulsen

The Home Building Consumer's Guide & Video is specifically produced for individuals who want to manage their own project by taking charge of the Design/Build process for residential architecture and construction. It takes a very "Naderish" approach to the construction industry so consumers avoid the glitches normally associated with home design and construction.
Owners are provided with a very practical 200+ page guide and 45 minute video which will be immediately useful for planning, organizing and controlling their home building project. This is not another "How To" product which leads you through the hands-on labor of residential construction. Rather, it allows you to take charge of the decision making process whether you work with an architect, general contractor, or act as an owner/builder.
Special Offer to the Owner/Builder Community
What is truly unique about the Home Building Consumer's Guide & Video is how the author explains the business of residential architecture and construction so you are empowered to become a better consumer.
So urgent is the need for advanced planning of your home building project that Tom includes with the Guide & Video a packet of specification worksheets. The specification worksheets are comprised of over a dozen, reproducible, loose-leaf pages which will thoroughly encourage program planning BEFORE you hire a professional of any kind whether it be for architectural or contracting services.
This is a critical thinking approach to the Design/Build process! The checklists, models, forms, and guidelines act as a prompt to help you analyze the unique circumstances of your project. To further assist in your planning and organizing efforts, the resources at "Related Links" and "News" and "Subs/Vendors" are to be used in conjunction with the Home Building Consumer's Guide & Video as a means to fully investigate home design and construction resources. There's synergy in the Consumer's Guide and Web Site acting together.
Save thousands by taking charge of the Design/Build process!
Increase the value of your new home with sweat equity!
Get your project designed and built right the first time!
No one cares as much about a home that's being built as the person who's going to live in it!
The Home Building Consumer's Guide & Video is dedicated to those individuals with the tenacity to take responsibility for the architecture and construction of their residential project.

The Consumer's Guide is the result of 25 years experience in building construction. I have opened my personal files to Owners because consumer advocacy in Design/Build process is my primary concern. This guide represents many hours of painstaking

effort to record what I consider the basic elements of residential architecture and construction. Please respect that this guide has great proprietary value to Owner Builder Services and should only be copied or reproduced for your construction project. The information presented symbolizes the headaches, sleepless nights, sweat, blisters, successful project completions, and countless little victories in a variety of construction settings, and my hope is you'll be able to avoid "doing it the hard way."
The Consumer's Guide has been written to provide valid and reliable information for managing residential architecture and construction. It is produced with the understanding that the author is not offering professional architectural, engineering, legal or accounting services. Given individual differences and unique conditions, every situation should be given the respect it deserves by consulting a Construction Manager, Architect, Engineer, Lawyer or Accountant for specialized advice required by your project. If you do not wish to be bound by this understanding, you may return this book to the publisher for a full refund.
The Consumer's Guide is for people who want to be closely involved in residential architecture and construction. All parts of the guide are interdependent and the document should be read in its entirety before proceeding with any single section. The contents attempt to bring order to the complexity of the Design/Build process. As a management tool, it offers a systems approach to residential architecture and construction taking into consideration both home design details and building methods. Rather than delve into esoteric theory, you'll find the information to be very practical and immediately useful.
The Consumer's Guide assists individuals in planning and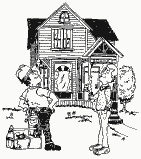 organizing a home building project whether remodel or new construction. With the proper orientation, a motivated person is able to make application at their own pace, in their own space. This allows for different learning rates among individuals …and you take control of managing residential architecture and construction.
The Consumer's Guide is accompanied by a companion video which has been produced to complement the text. The purpose for a companion set is two-fold: the written guide provides the Content of managing a construction project, while the video guide responds to The Process of managing a construction project.
The Content aspect of managing a construction project is vital to properly prepare yourself for building a home. This information is important for planning and organizing your endeavor BEFORE work begins. Anticipation eliminates frustration. The point is to think critically and analyze the unique circumstances surrounding your project.
The Process dimension of managing a construction project relates to what actually occurs during residential construction. This understanding is important for controlling your endeavor AFTER work begins. Expect the unexpected. By visualizing what will happen, you are more able to contend with the uncertainties when they do occur.
The Consumer's Guide empowers Owners to approach Design/Build decisions in two different ways. The Content aspect is presented in a written format emphasizing a rational, analytical approach. the Process dimension is presented in a video format emphasizing a spatial, visual approach. Both are necessary ingredients for developing and implementing a residential construction project.
The Consumer's Guide is supported by sections which include Information Resources, Recommended Reading, Project Planner, Glossary, and Index. It is recommended that the various topics be supplemented by referring to other authors, professional and trade associations, suppliers and manufacturers, and consulting with construction professionals in your locality. This is the practice of Construction Managers, Architects, and General Contractors, and your endeavor should be undertaken by the same rigorous standard.
The Owner is the linking pin for the entire organization. You'll make the connection between materials, machines, money, methods, and labor. You'll establish the relationship between ideas and events. You'll take charge of residential architecture and construction.
You must remain a creative problem solver!